Meet Padma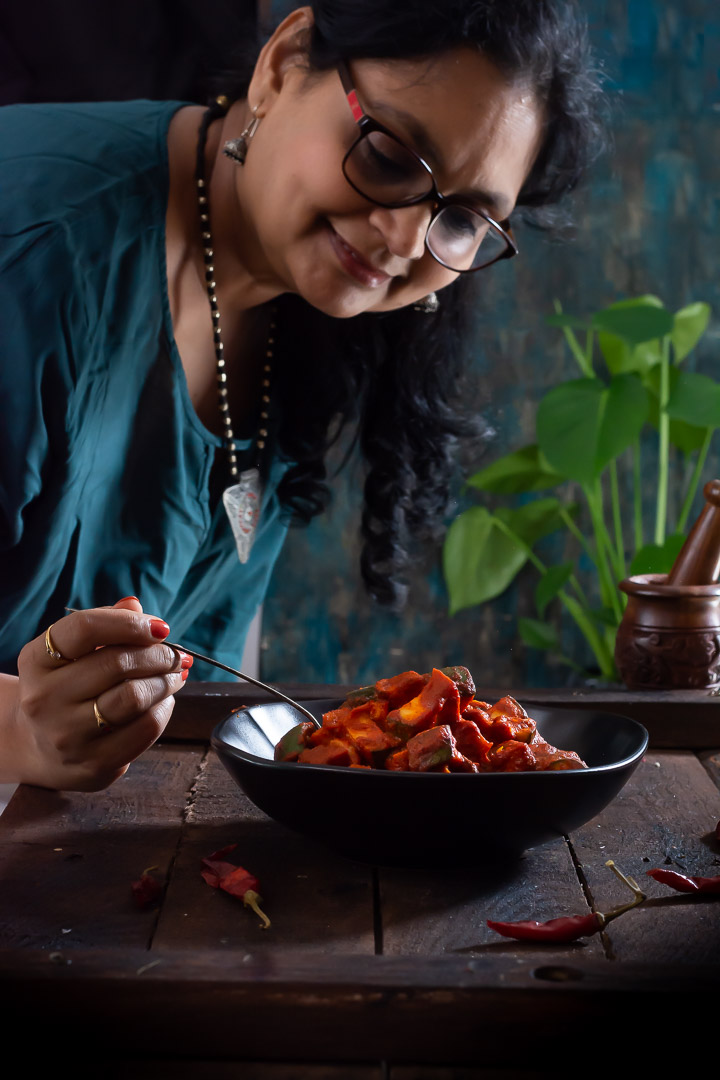 Hello !
I am Padma Veeranki, an avid photographer, chef, recipe developer and the voice behind MasalaKorb.
Traveling and embracing various cultures has been a constant in my life. I grew up eating a lot of spicy and tangy food, typical to the region my Telugu parents belong to. As we lived in Chennai, Tamilian classics such as Pongal became a staple at our dining table. I continue to love food from multiple regions in India as I meet and befriend people from this ever diverse land. At present, I live in Germany and the amazing bakeries around me are a great source of inspiration for my baking endeavours. The diversity in Europe is akin to India in so many ways. It helped me expand my idea of western cuisine and widen my palette.
In this blog, you will find my take on recipes inspired by my upbringing and travel. Through my photography, I hope to lure you into spending more time cooking! For all the curious people out there – 'MASALA' means spices in multiple Indian languages and 'KORB' means basket in German.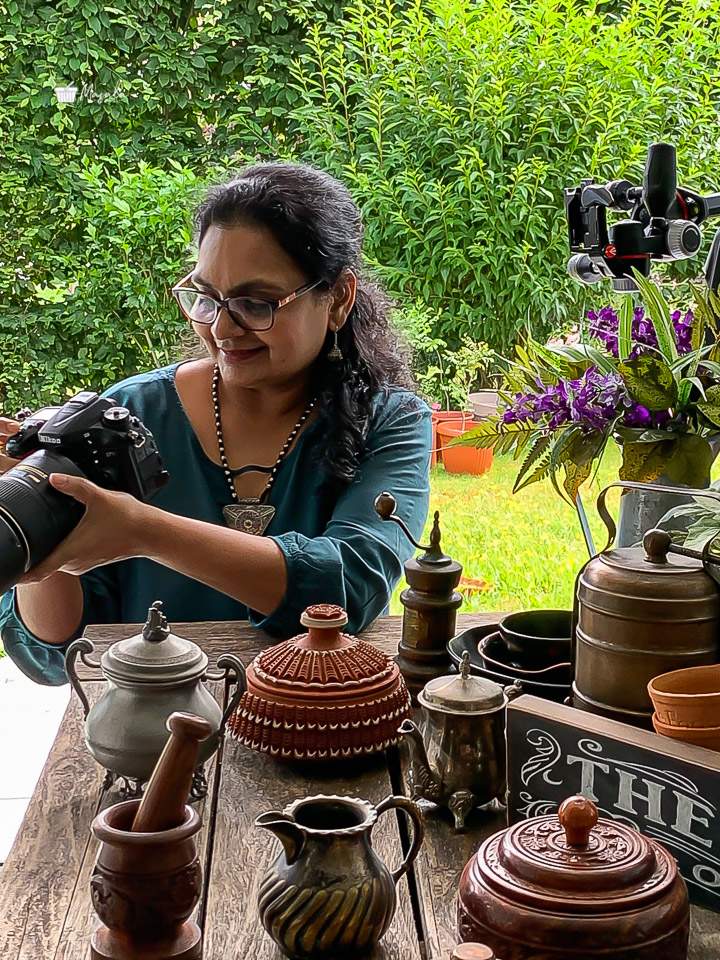 Copyright policy:
All content (text and images) on masalakorb.com are the exclusive property of the owner unless otherwise stated. It takes considerable amount of time and effort to take pictures and blog about the food that I cook. Kindly respect the hard work. Thank you for your co-operation.
How to get in touch with me?
Never miss a recipe!!…Subscribe to MasalaKorb and have posts delivered straight to your inbox! And connect with me on Facebook, Instagram, Pinterest  and Twitter for all of the latest updates.
Do subscribe to my YouTube Channel  for latest video alerts!! 
Did you make a recipe? Make sure to tag your photo with this hashtag:  #masalakorb
If you have any queries related to my recipes or anything related to food or if you would like to request for a new recipe, please drop a mail to [email protected], contact me through the Contact page or leave a comment on this page. I will be glad to help you.
Thank you for stopping by and have a great day!!
Happy Cooking 
Cheers!!
Padma