It's time for a guest post. Discover your fantasies about coffee with Amit Ahuja. His blog Friedcoffee covers most of the topics under coffee roasting, grinding and brewing along with tips and tricks to stay up to date on coffee trends. Today he is here to share A Complete coffee brewing guide for Making the best Coffee at Home.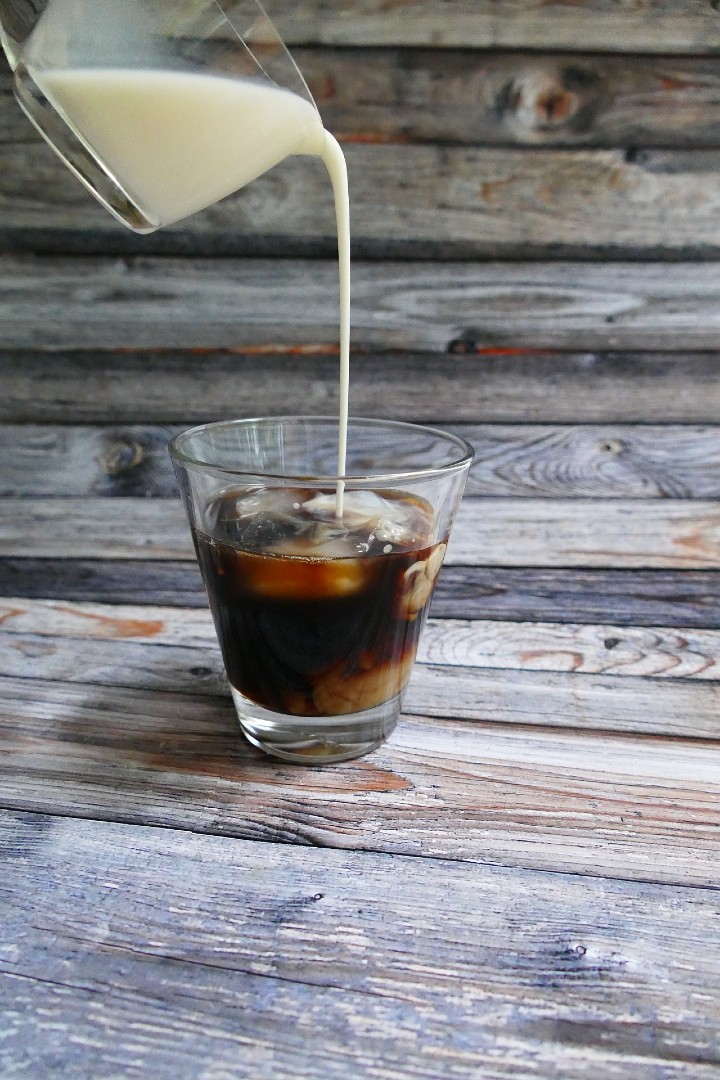 Now over to Amit Ahuja from Friedcoffee !!
There are several factors you have to learn to brew a tasty cup of coffee: the coffee-to-water proportion, brewing time, water temperature, as well as the grinding scale of your beans.
All these aspects must be blended in a healthy cup. The water starts to absorb coffee beans compounds as coffee fragments are put into hot water. The goal? A not-so-bitter-tasty burned or bad coffee. Through this aim, you will at the right moment extract the correct compounds from the beans. This can be tested, which based on the substance the brew is made of, can adjust.
And while the suggestions are considered conventional, coffee making is really about personal preference. It all accounts of how you like your coffee to taste like. Others want it strong while others want it sweetened. Others love plain while some wanted the creamy cappuccino and even purchased gears for cappuccino. Since it is one of the favourites in the world compared to beverages made from coffee. It's famous. It's simple and unfortunately, without any of the proper equipment, it could be difficult to produce.
However, we are here to shed some light so some of your questions about making coffee at home.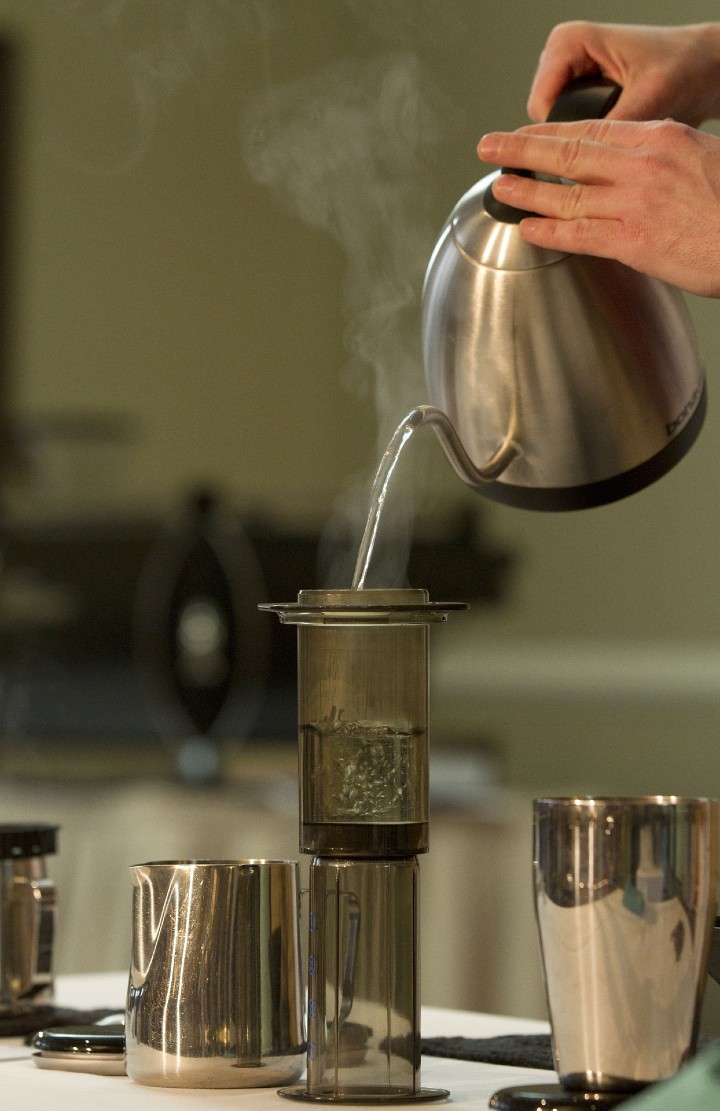 Here's a Complete Coffee Brewing Guide:
1. Start with Whole, Good & Fresh Beans
First, take out a huge tub filled with a stale of pre-ground you had from a coffee store. If you didn't have one, give yourself some treat by purchasing a pack of good quality coffee from your favourite local store. Door-to-door delivery is also a thing so there's no reason for you
not to have it.
See to it that the beans are whole. It's quite hard to pick such god beans when you're in a grocery store since its freshness is a question. However, try to visit some craft roasters and take the courage to ask if they're open for offers and roast-to order.
You may find it difficult to get good beans from your grocery store that are still fresh, so try to hunt down some local craft roasters who take pride in their coffee offerings and roast-to-order.
It might appear like the gap between $12 and $20 for a coffee bag is huge, but it's only a matter of cents when you figure out a cup. You are charging exactly what you are having. And the roasted beans that are freshly a smell of high-quality beans are all worth it.
It's about freshness. In two weeks, coffee has hit its optimal taste. Certainly, many coffees in your store have been stuck long though it was either bought or roasted individually. We suggest that you search your coffee pack for the roasted date and purchase coffee only for the following week or two to maintain the fresh taste that you deserve to have in your mug.
2. Store Coffee Beans
Moisture and heat become rivals of the coffee bean such that they should be kept out from the fridge, from the freezer and the light. Serve in an airtight jar at ambient temperature to hold the beans fresher for further.
3. Grind Coffee Beans
Coffee beans may first be overwhelming to grind for the homebrew beginner. Coffee beans are not only a one-stop-shopping game; grinders are a costly expense for which you may not have adequate funds. It is impossible to decide which grinder is the most appropriate for your house because the web has so several options.
When we prepare a cup of coffee, we extract soluble varieties with hot water from the ground coffee. This is named extracting coffee.
Coffee doesn't fully disappear into tea. Currently, just 30 percent of coffee is soluble. Whereas when we brew there are always grounds left at the bottom of your mug. So if we brew a cup of coffee, we intend for the ideal range of coffee extraction between 18 – 22 percent. This is the venue where amazing coffee tastes. Several variables will affect the extraction of caffeine and the flavour of your coffee.
4. Use Appropriate Water & Temperature
Do not neglect the value of water in the process of brewing. You're going to get your coffee if your water tastes fine. Start eliminating tap products and, if necessary, using filtered or distilled water is highly recommended.
5. Check Water to Coffee Ratio
How much coffee do you use in one drink?
The next significant aspect, many people just fall aside is the water and coffee ratio. Yeah, it might sound like a lot of algebra, but it's really, really simple. Picture a coffee cup with a single bean. That will not work. This would not concentrate. You might not taste it as bad, but it would not be very bitter, even though you did taste it — as each bean has exposure to far too much freshwater to consume (all the salty stuff fall out). That is not accurate.
Just imagine using five hundred beans to make a cup of coffee. Liquid coffee wouldn't be enough because the beans will consume it all. So if some fluid leaked into your tank, it will be insane (strong) excessively-concentrated. Yet it will still taste acidic, as there was not enough water to get a good flavour from the ground – only plenty to get the acids.
We are going to be showing you how to figure this out so you never do it all over again. Ninety-nine percent of coffee drinkers agree that this is the best tasting coffee ratios· 1 gram of coffee to 15-18 grams of water. (1:15-18))
That is, it! No need to get tricky here. 1 to 15-18 grams. Simple.
6. Pick you Brewing Method
There's really no precise way to brew a coffee. You're likely to end up adjusting each of these methods to find the correct one that fits your taste.
However, if you know how to actually pick a good method for brewing your coffee, you will find yourself each time with a flavourful, quality cup. Remember that each method will generate a different blend, so always choose the procedures that will satisfy your tastes of flavours.
After all, coffee is personal-just what you like it better is the easiest way to make it. Having said that, learning a few basics will allow you to improve your technique is something you should be open for. From here, we urge you to play with various roasts, sources, or preparation techniques, Hoped we gave you a complete coffee making guide towards making a personal yet special serve of coffee at home.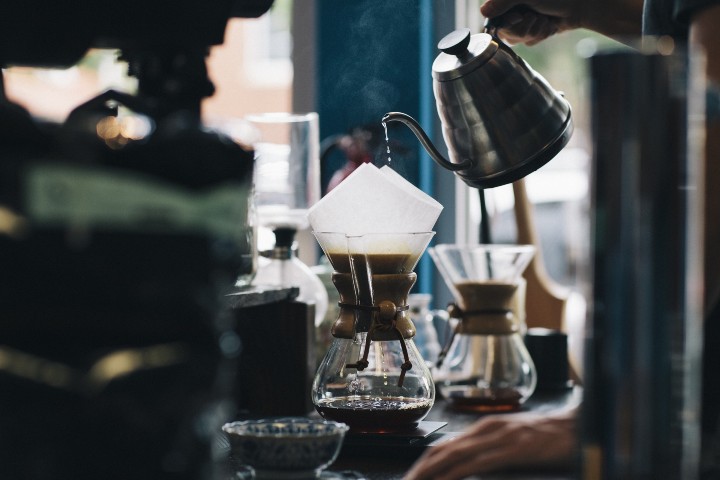 That was it guys!! Thank you Mr.Amit Ahuja!! It was nice having your article on "Coffee Brewing Guide" on my blog "Masalakorb".
Hope you enjoyed the complete coffee brewing guide !!
Do check out DALGONA COFFEE , SOUTH INDIAN FILTER COFFEE and other Beverages,  Drinks and a few Quick Snacks to go with your coffee!!
Many more to come!!…..STAY TUNED!!
Hungry for more? Never miss a recipe!!…Subscribe to MasalaKorb and have posts delivered straight to your inbox! And connect with me on Facebook, Google, Twitter, Instagram and Pinterest  for all of the latest updates.
Do subscribe to my YouTube Channel  for latest video alerts!! 
If you cook this dish, be sure to tag your photo with this hashtag:  #masalakorb
Happy Cooking 
Cheers!!
Padma.