With the onset of the festival season in India, I'm sharing 5 Easy Prasadam Recipes that are perfect as Naivedyam to offer to God. You can make them easily for any of the upcoming festivals like Varalakshmi Vratham, Ganesh Chaturthi, Navratri, Dussehra or Diwali.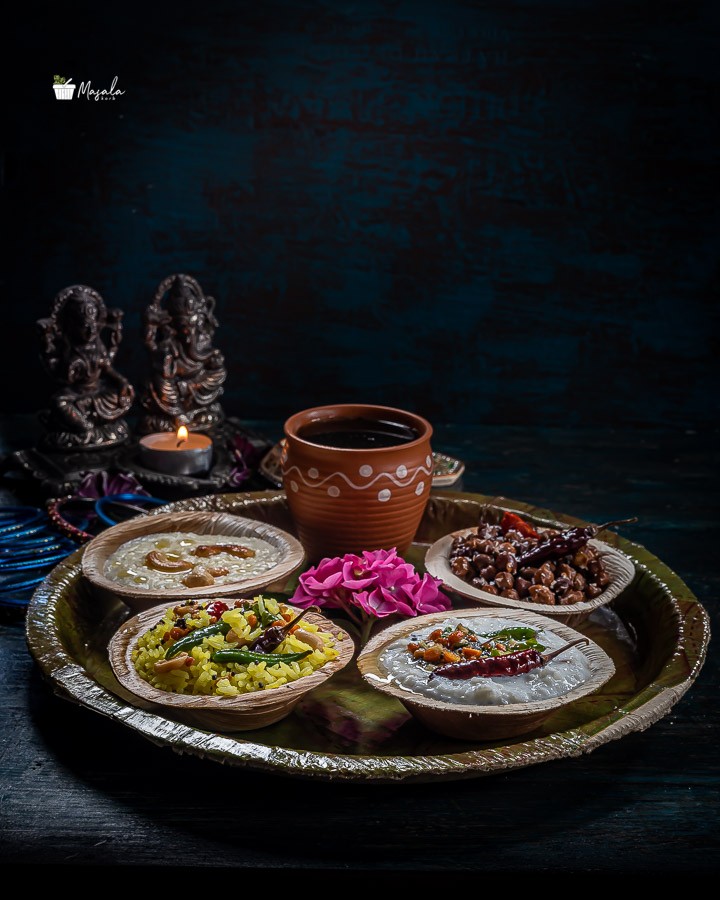 What is a Prasadam or Naivedyam?
Prasad is a Sanskrit word – 'prá' + 'saād' . 'Saād' in Sanskrit is 'something which is full of purity'. Adding 'prá' as prefix enhances the meaning. So the overall meaning of the word is 'anything at its highest purity'.
Naivedya simply means "an offering to God" , and is usually the food offered to a Hindu deity after any ritual ceremony, be it a Grand Pooja or simply your daily prayers. As such, tasting during preparation or eating the food before offering it to God is forbidden. Every time food is prepared on any auspicious occasion, it is first served to the deity. It shows that we're grateful for the food we're eating. Prasadam or Neivedyam is strictly a satvik vegetarian dish with no eggs, onion, garlic or any masala's in it. Usually we make Prasadam at home rather than buying it from a store.
Naivedyam Items: To name a few-
Fruits like Grape, Apple, Mango, Coconut, Apple, Banana, Lemon Fruit, The Wood Apple,

Pomegranate etc.

Eatables like vada, murukku, butter, milk, ladoo and sweets.

Food Items like Curd rice, Pongal, Lemon rice, Milk rice, Sweet Pongal, Payasam etc.
Here is a collection of 5 simple prasadam recipes which we can prepare and offer to god as part of Naivedyam during different occasions and festivals.
5 Easy Prasadam Recipes For Beginners
CLICK ON THE BELOW LINKS FOR DETAILED RECIPE:
PANAKAM:
A traditional and healthy sweet drink is prepared during Sri Rama Navami as Naivedyam for Lord Rama. Panakam is an Ayurvedic energy boosting and thirst quenching summer drink. It is also a perfect thirst quencher during summer.
PARAMANNAM:
I wonder if there can be a simpler yet tastier sweet. Bellam Paramannam is a cardamom flavoured concoction of milk and rice, sweetened with jaggery and topped with cashews. 
SUNDAL:
Another popular and delicious festive snack is Chickpea Sundal or Kondakadalai Sundal or Channa Sundal. Sundals are more like salads, basically they are a stir fry of lentils/legumes with fresh coconut and a seasoning of black mustard seeds, some lentils, asafoetida, dried red chillies and curry leaves
PULIHORA:
A super-simple way to liven up plain rice- Lemon Rice or Nimmakaya Pulihora, a delicious South Indian dish you can easily put together in no time. It is a part of a simple meal or a part of a festive feast. Yo can spice p this his zesty fragrant rice with green chillies and an extra ginger kick.
DADDOJANAM:
Curd Rice Recipe South Indian Style,aka Thayir Sadam in Tamil and Daddojanam in Telugu. It is not only an incredible quick on those busy & lazy days, but, also a summer favourite due to its cooling properties. Once you develop the taste for it, it can be the most comforting food ever. 
I hope that these recipes will be very useful especially for those who are new to cooking and still want to follow traditional recipes during festivals. So, go ahead and make these 5 easy prasadam recipes this festive season.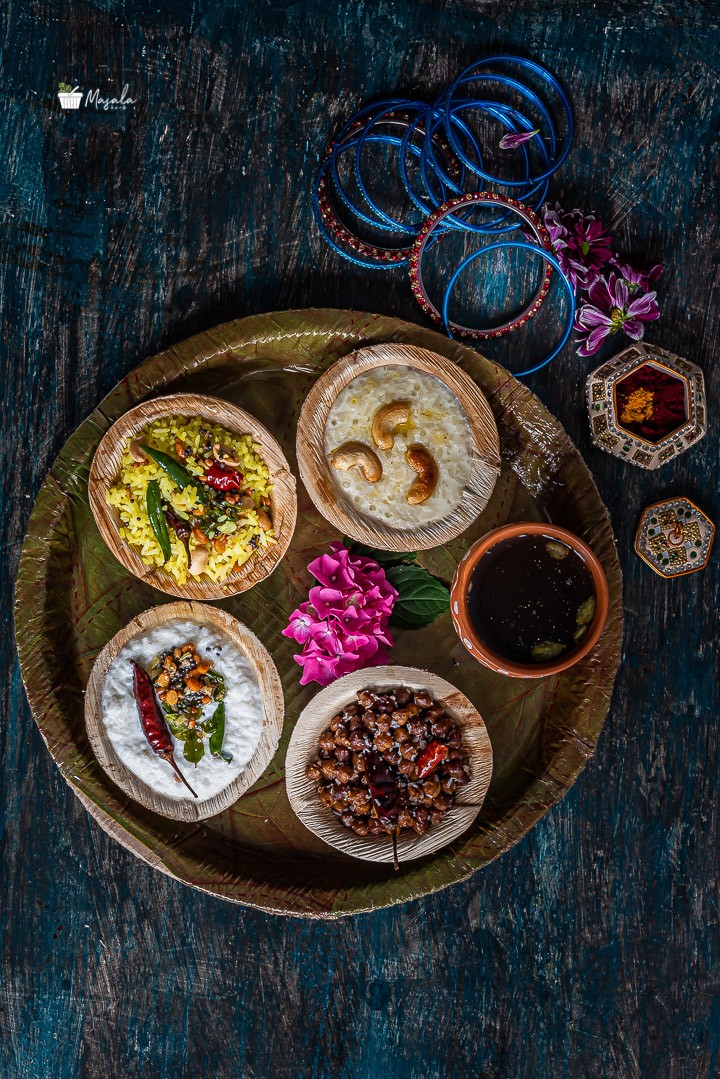 FEW FESTIVE COLLECTIONS FROM BLOG:
Hungry for more? Never miss a recipe!!…Subscribe to MasalaKorb and have posts delivered straight to your inbox! And connect with me on Facebook, Google, Twitter, Instagram and Pinterest  for all of the latest updates.
Do subscribe to my YouTube Channel  for latest video alerts!! 
Did you make a recipe? Make sure to tag your photo with this hashtag:  #masalakorb
Happy Cooking 
Cheers!!
Padma