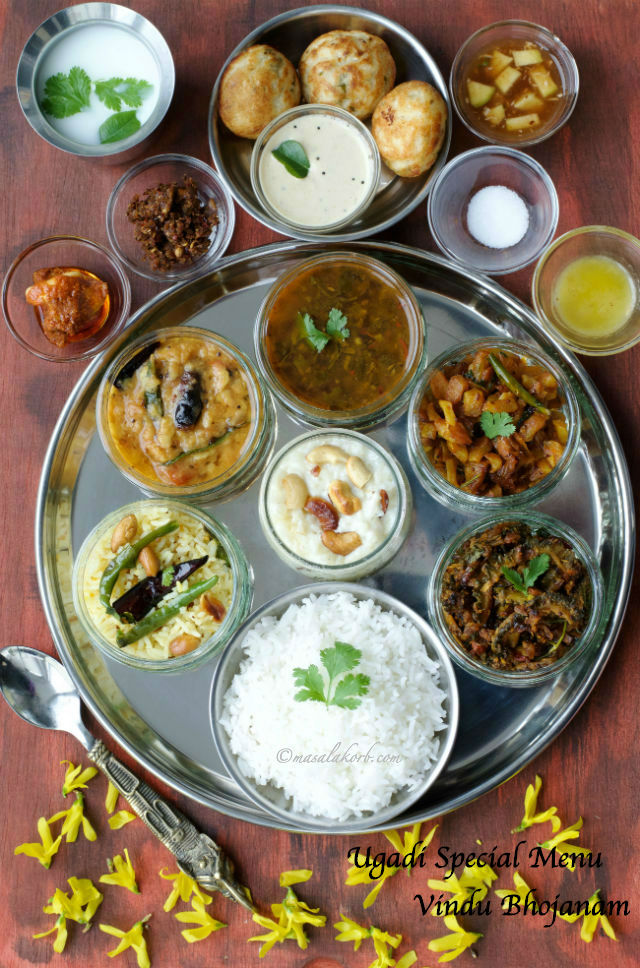 Wishing all my readers and friends who are celebrating Ugadi, the advent of  new year, today!! May all your dreams come true and the new year brings you lots of peace and prosperity. I'm here today to quickly share the recipes of some simple dishes which you can prepare during this occasion. Here is my simple Ugadi Special Menu!!
Ugadi marks a naturally auspicious time to begin new ventures, set personal goals for self-improvement, and reconnect with the Divine. It marks the beginning of a new Hindu lunar calendar with a change in the moon's orbit. Ugadi is a festival of many shades. It ushers in the New Year, brings a rich bounce of flora and fills the hearts of people with joy and contentment! For Indians who celebrate it worldwide, this period is a time to leave behind the past and fully embrace a new, better, more positive life as it blossoms like the flowers in spring. Please click here to know more about the festival.
Quick Video of some of the recipes for Ugadi Special Food: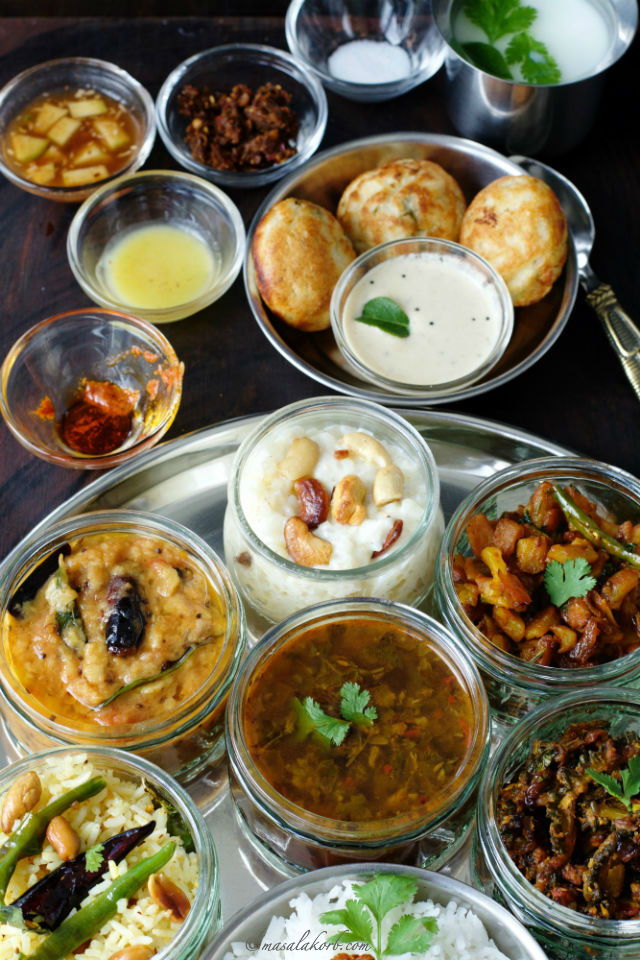 Perception of festive occasions are just not limited to wearing new clothes, getting together with families and friends, it's beyond that. These are legacies, values and traditions which have been handed over for many generations. We, as parents, have to definitely make it a point to spare some time to celebrate such events in our busy life style, which gives us an opportunity to explain the customs to kids and pass on the traditions to the next generation. 
Like any other Indian festival, the highlight of this celebration is also its rich menu. This is my pick of recipes to put up a very simple Ugadi Special Menu. You don't need to restrict yourself to these recipes, please click here & here to select recipes from every category to make your planning easy. So friends, go through the menu and celebrate the festival with more fun and food.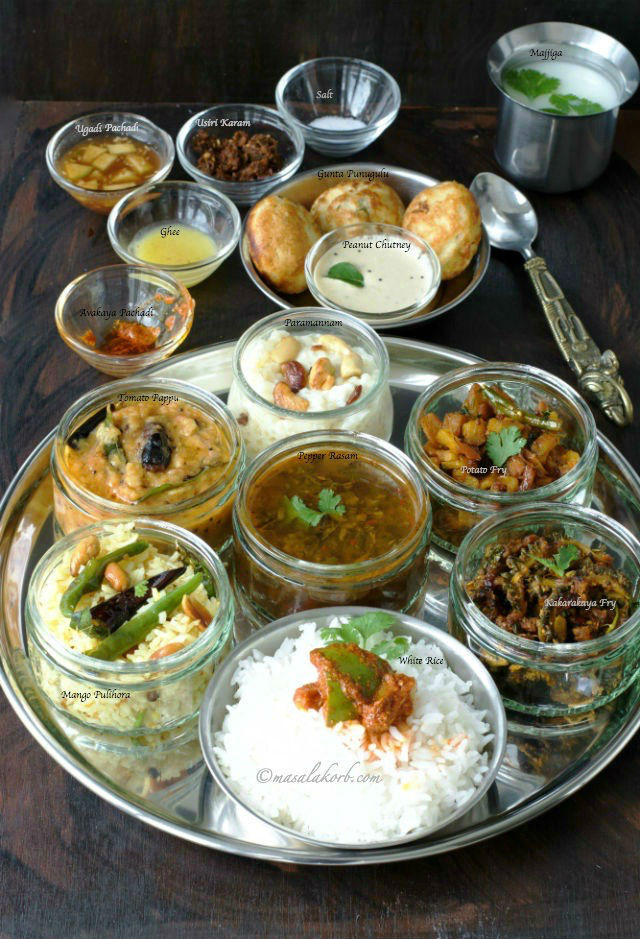 Ugadi Special Menu: 
Please click on the name of each recipe for the link, which will take you through easy steps!! In the above picture, you will find the name of each recipe and it's not in any particular order.  .
Bobbatlu is in the making, a must in any Ugadi menu!! Can't wait for it to finish, otherwise I will lose daylight to click pictures….it has already been a very cloudy day 🙂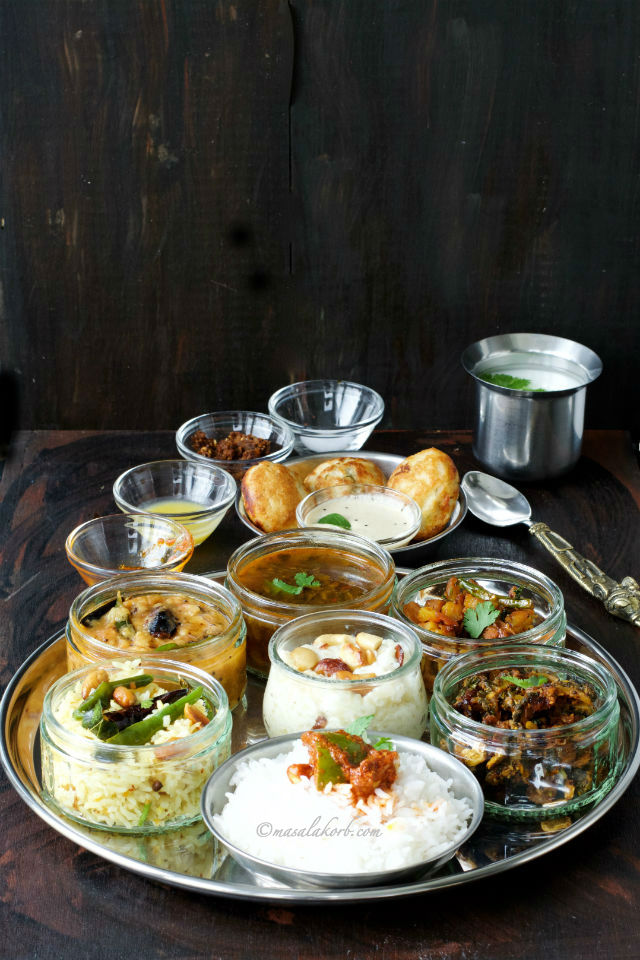 Do check out other Ugadi recipes, Dessert Recipes and Festival recipes from blog!!
Most importantly, do not miss out the Ugadi Pachadi.
Many more to come!!…..STAY TUNED!!
Hungry for more? Never miss a recipe!!…Subscribe to MasalaKorb and have posts delivered straight to your inbox! And connect with me on Facebook, Google, Twitter and Pinterest for all of the latest updates.
Happy Cooking 🙂
Cheers!!
Padma.