Punjabi Boondi Raita Recipe | How to make Boondi Raita | Boondi Ka Raita – A yoghurt dip prepared with a combination of yoghurt, boondi (small fried balls made of chickpea flour) and a few spices is a delightful accompaniment to Biryani, Pulao or any Indian bread.
Editor's note: This post was originally published in August 2015 and has been updated with Video and replaced with better edited pictures for comprehensiveness and freshness.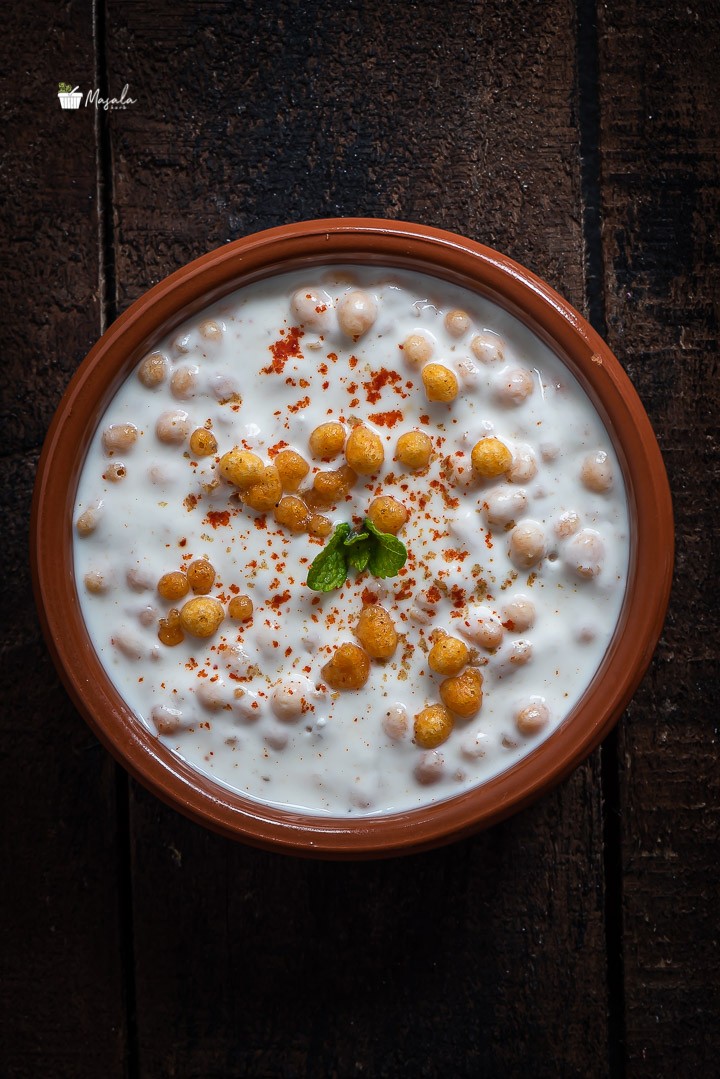 This raita is one of the easiest recipe to whip up when you have boondi readily available at home. It is a North Indian Traditional Raita, especially in the Punjabi cuisine. Milk products are a main part of Punjabi food. This recipe was a part of my REGIONAL INDIAN CUISINE – PUNJABI CUISINE series. If you have missed my post on punjabi cuisine, please click here to have a sneak peak into Punjab!!
The word boondi has come from a Hindi word "Boond", which means drop. Boondi is made from chickpea flour, which is made into batter and then deep fried into tiny balls. Boondi is also easily available in stores, so it becomes easier to prepare "Punjabi Boondi Raita Recipe". But boondi can also be made at home with some efforts……Homemade is always the best!!
If you are interested to make Boondi at home, click HERE for a detailed post with VIDEO.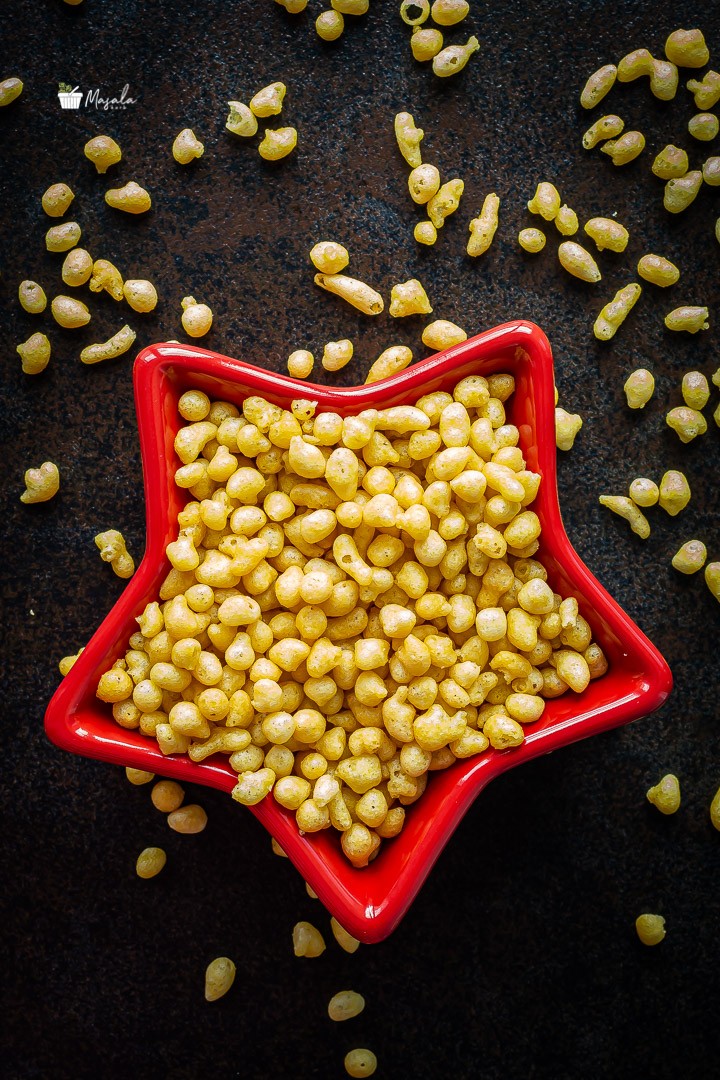 What exactly is Punjabi Boondi Raita?
Raitas are usually prepared with yoghurt and grated or boiled vegetables or sometimes even with fruits. Punjabi Boondi Raita Recipe is different and unique due to the addition of  boondi. This raita is  usually prepared for special occasions. Though a simple dish, it would certainly become your favourite once you indulge on it. This is a spicy, chatpata and instant recipe.
To make this raita usually some people soak boondi in hot water first before adding to the yoghurt. This is done so that the oil from boondi drains off and it becomes a healthy dish. However I love boondi when they are crispy and not soft. So I haven't soaked boondi in water but added to the yoghurt directly just before serving. This way the boondi stays crispy and gives you a nice crunch while eating the raita. However you could follow this Recipe by soaking boondi in hot water too.
Yogurt is a calcium powerhouse and a source of high-quality protein. Yogurt is nutrient rich because it is an excellent source of vitamins and minerals for its calories! It also has the good bacteria which aids in digestion. I'm using low fat yoghurt and Salted & Masala boondi for today's "Punjabi Boondi Raita Recipe".
I love the slight tangy taste of yogurt, I love that crunchiness of boondi , I love everything about this simple raita.
Off to the Recipe!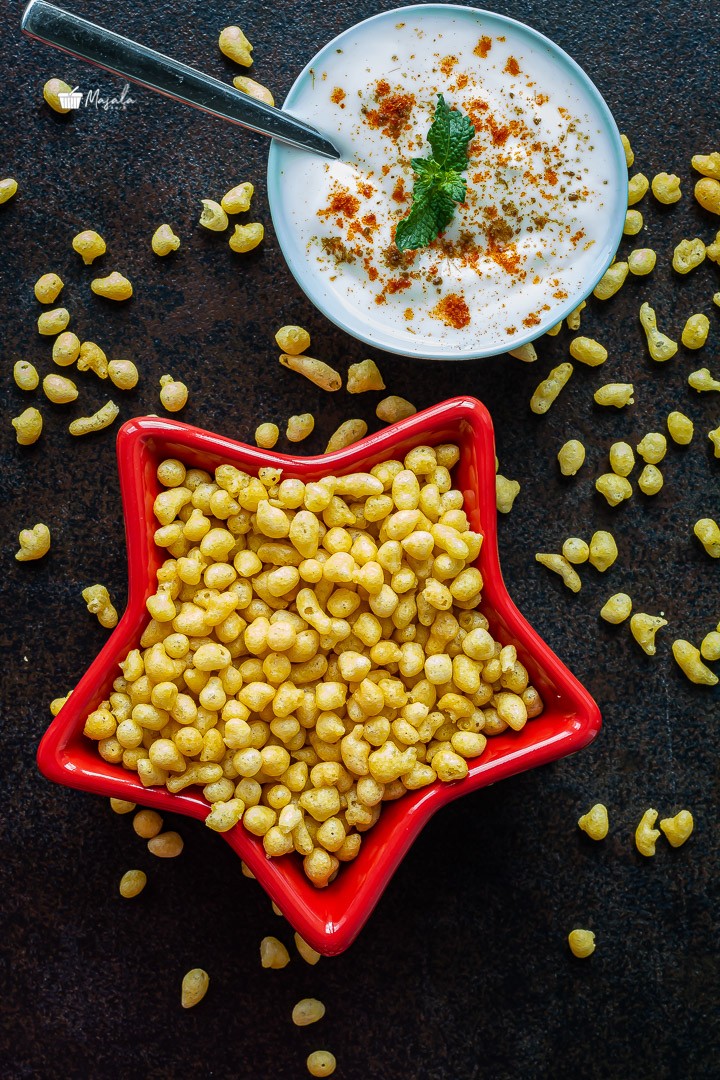 Steps to follow for 
Punjabi Boondi Raita Recipe
Add yogurt to a mixing bowl.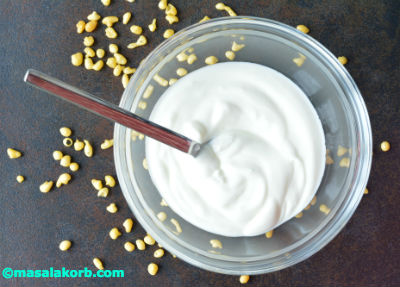 Add salt, little sugar, sprinkle roasted cumin powder, red chilli powder, chaat masala, and finely chopped coriander.
Roasted cumin powder gives a nice flavour to the dish. Skip chaat masala if you don't like it.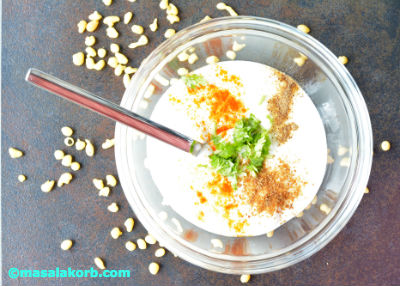 Give it a good whisk until all are incorporated well. Store it in the refrigerator till you serve.
If you are going to serve immediately, you can add boondi right away and give it a nice stir. (Or) Add boondi just before serving and stir.
Transfer to a serving bowl. Garnish with a pinch of red chilli powder, cumin powder and mint leaves.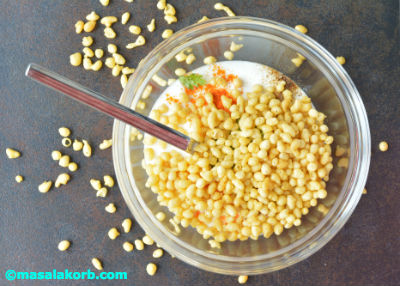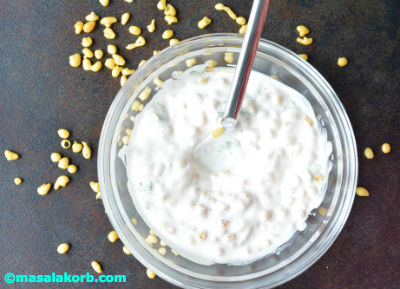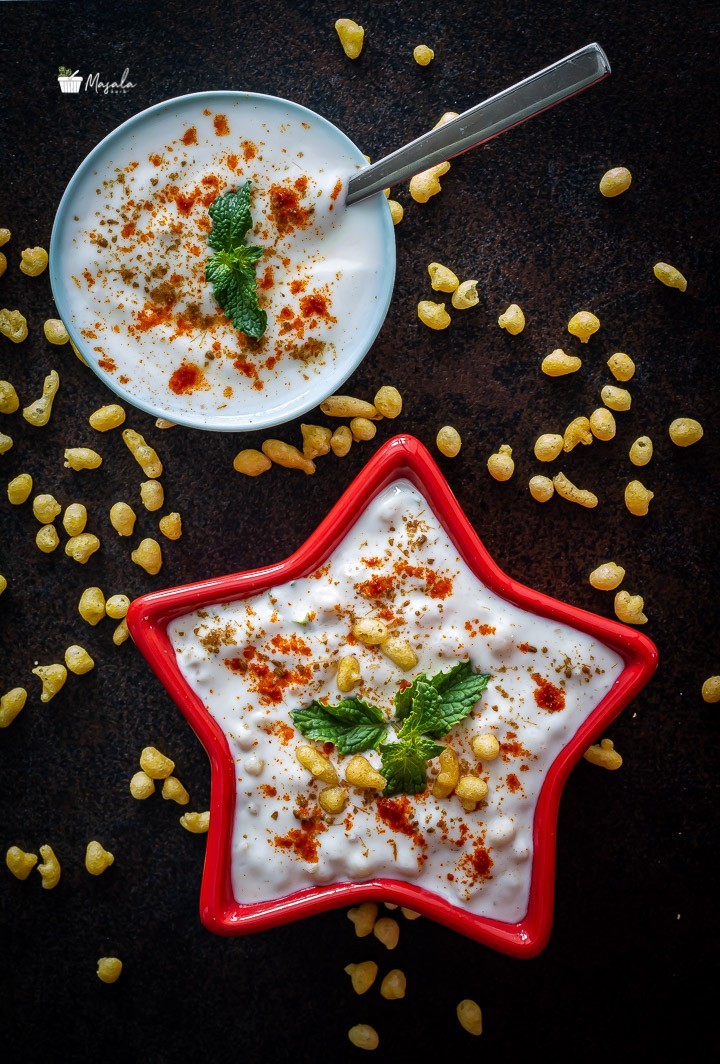 NOTE:
Alternatively you can soak boondi in warm water for 2 mins and squeeze out the water, then use it for "Punjabi Boondi Raita Recipe". This is done to remove excess oil.
Serve immediately after mixing boondi, else the boondi will absorb the curd and it will become soggy. But if you like your boondi soft then you can mix and keep it for resting for a while.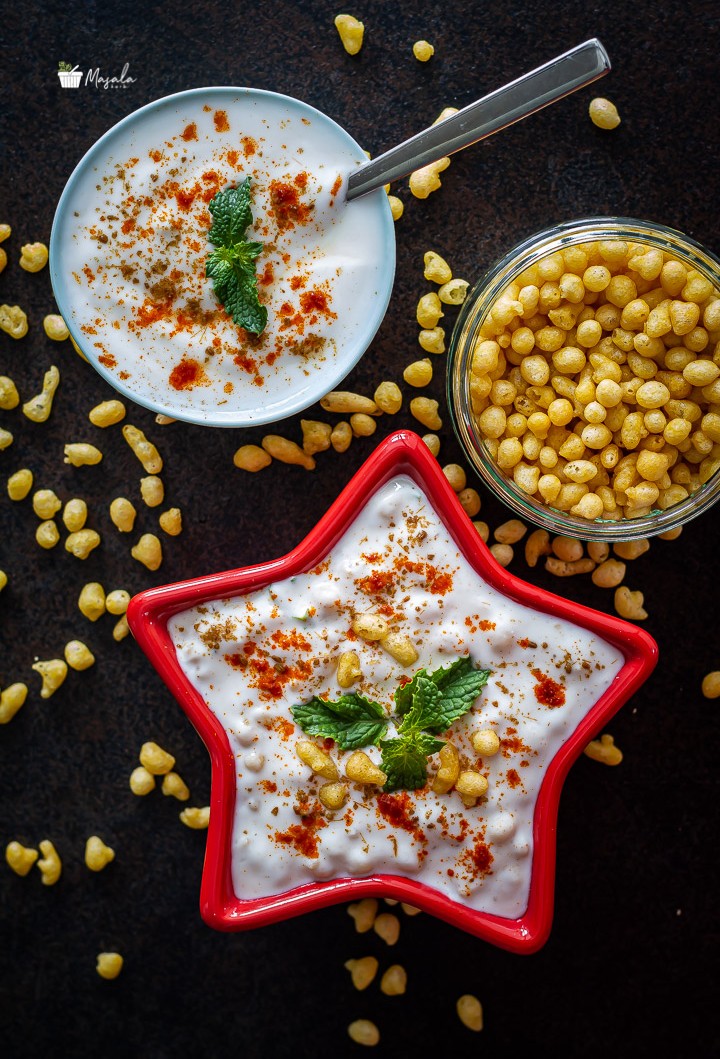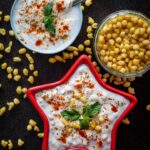 Print Recipe
Boondi raita is a delightful accompaniment to any Indian bread or Pulao made with a combination of yoghurt, boondi and a few spices.
Ingredients
½

Cup

Boondi

Salted or Spiced

1

Cup

Yoghurt

¼

tsp

Red Chilli Powder

¼

tsp

Roasted Cumin Powder

¼

Chaat Masala

optional

½

tsp

Sugar

Salt to taste

1

tbsp

Coriander Leaves

finely chopped

Mint leaves for garnish
Instructions
Add yogurt in a mixing bowl.

Add salt, sprinkle roasted cumin powder, red chilli powder, chaat masala, sugar and finely chopped coriander.

Give it a good whisk and store it in the refrigerator until you serve.

Just before serving add boondi and stir.

Transfer to a serving bowl.

Boondi raita is ready to be served.

Serve chilled with biryani, pulao or any Indian flatbread.
Notes
Try to avoid very sour yoghurt.
Alter the spices and seasonings as per your taste.
You can also add kara boondi and skip red chilli powder.
Adding roasted cumin powder gives nice flavour to the recipe. So, don't skip this even if you leave out any other seasonings.
Chaat masala is optional, skip if you do not like the taste.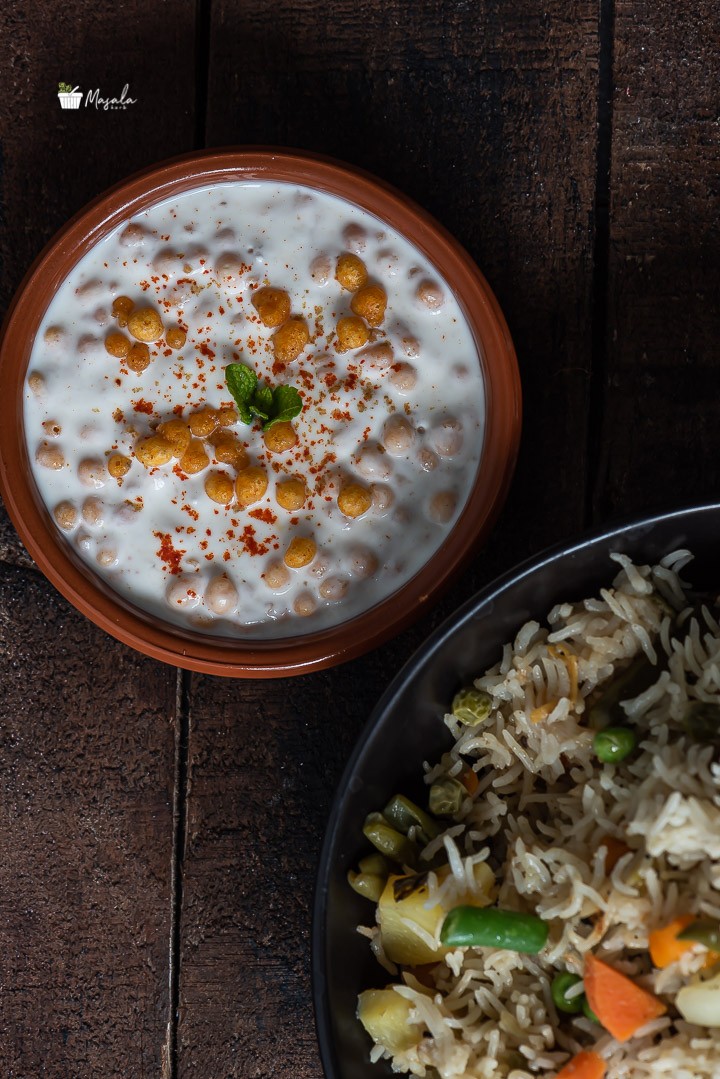 YOU MAY WANT TO CHECK OUT OTHER YOGHURT BASED RECIPES FROM BLOG:
And many more to come!!…..Stay Tuned!!
Hungry for more? Never miss a recipe!!…Subscribe to MasalaKorb and have posts delivered straight to your inbox! And connect with me on Facebook, Google, Twitter, Instagram and Pinterest  for all of the latest updates.
Do subscribe to my YouTube Channel  for latest video alerts!! 
Did you make a recipe? Make sure to tag your photo with this hashtag:  #masalakorb
Happy Cooking 
Cheers!!
Padma.